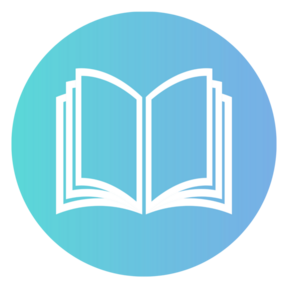 Successful Writer Marketplace is the brainchild of USA Today bestseller and 6-figure novelist Alana Terry and bestselling romance author and author coach Julie Stamps.
Alana launched the Successful Writer Academy in 2019, and as soon as she started making courses for authors, her writing friends began asking for help running ads, publishing their books, writing their blurbs, and more.
At the same time, Alana was growing her own writing business and knew she needed extra hands to help. But finding the right fit was harder than expected. Maybe you've experienced the same problem.
Julie has coached two dozen romance authors to publication and eleven to a best seller status. She has created courses related to writing, muse training, A+ Graphics, and the Vella platform as well as performed numerous webinars with Alana Terry and speaking engagements at conferences like the Nebraska Writer's Guild, voted one of the best conferences in the United States by Kindlepreneur and So You Wanna Write.org. Julie personally vets every contractor and works with every author who come to Successful Writer Marketplace.
Alana and Julie wanted a site like Fiverr where and author can find people with VA experience, but we know it's hard to hand your personal data over to a stranger, and you never really know what you're going to get. On the other hand, your personal connections who would make competent and trustworthy assistants often need lots of training ... and you have a lot better things to do with your time (like writing!).
That's how the idea for the Successful Writer Marketplace was born ... to connect authors like you with industry experts who are ready to take over some of your publishing and marketing tasks and free up your time to write more books. We handle the training and oversight, and you get the help you need!
Whether you're looking for an expert to run your ads for you, a social media manager, or a trained copywriter or publishing assistant, you've come to the right place!
No followed people
14 received reviews (93% positive, 13/14)